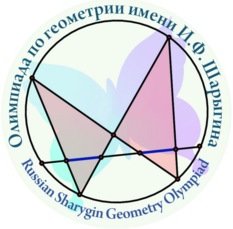 Russian Sharygin Geometry Olympyad
The competition is international and is intended for high-school students of four elder grades (8-11 grades in Russia). It holds annually in two rounds: a qualification round per correspondance and a final round.
The competition is open: any foreign high-school student can participate. The qualification round takes place from january to march each year.
Previous Problems and Solutions (pdf)